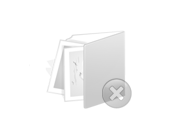 Sorry, but there is no uploaded picture or video for this ad.
You can request one from this user.
As a Chiropractors in Gilbert, Dr. Bogash completed school with a strong background in nutrition and physiology. Over the years, he has built on this knowledge by reviewing tens of thousands of peer reviewed medical journal articles looking for research that will help him stay on the cutting edge of medicine, health and wellness.

Contact Us:

Lifecare Chiropractic

1830 S. Alma School Rd

Bldg 7, Ste 135

Mesa, AZ 85210

480-839-2273
lifecarechiropractic

☎ 480-839-show me

480-839-2273
Tell the advertiser that you found this ad at Adoist!