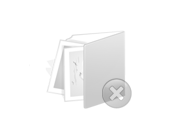 Sorry, but there is no uploaded picture or video for this ad.
You can request one from this user.
The Technology Vision - How to create the best strategy that will help companies achieve their technology vision and ensure success.

Night Cloaked Deck - - The world of card games has long been a realm of intrigue and strategy, captivating players with its blend of skill and luck.

Get Tech Skill - Discover the top 5 easiest IT skills that will make you stand out! Discover our list of the easiest tech skills to learn and get ahead in the digital world.
Tell the advertiser that you found this ad at Adoist!