Medical Billing Solutions
Oklahoma City 2000 N Classen Blvd #1300
5 years, 8 months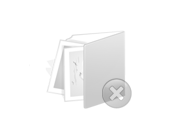 Sorry, but there is no uploaded picture or video for this ad.
You can request one from this user.
We offer medical billing solutions that minimize claim denials through our work queue process. All delinquent accounts are reviewed and worked by our staff until a resolution is achieved. You can expect an increase in collections and a dramatic reduction in the number of days in outstanding Accounts Receivable balances by this one feature alone. We offer state-of-the-art physician practice management solutions that automate much of the medical billing solutions, posting and collections process. We free your time and eliminate your stress so that you can be more profitable and get more satisfaction doing what you do best in your medical practice.
Business Name: 360 Medical Billing Solutions
Address: 2000 N Classen Blvd #1300 Oklahoma City OK 73106
Phone: +1 405-607-1318
360 Medical Billing Solutions

☎ +1 405-show me

+1 405-607-1318
Tell the advertiser that you found this ad at Adoist!