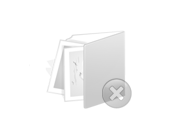 Sorry, but there is no uploaded picture or video for this ad.
You can request one from this user.
Hellooo
If you are looking for someone to help you with your Nursing course,or any type of your assignments, you are at the right place.
I am a registered nurse currently working at St Joseph Hospital. I completed my Master's in 2018 from the University of California. I have taken a part-time position so I have enough time to help students and make extra income.
I love writing and it's my passion, so if you are willing to get the assistance you can contact me or just shoot me an email. I will try and get back to you but sometimes I might be late in responding.
My email is myassignmentsdone22@gmail.com
+1909 818-3245
Thank you for visiting my ad.
Mike Steven
Tell the advertiser that you found this ad at Adoist!