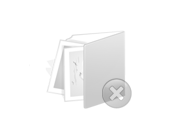 Sorry, but there is no uploaded picture or video for this ad.
You can request one from this user.
ATTENTION!! ATTENTION!! RENT WITHOUT APPLICATION FEES OR CREDIT CHECKS!! SMITH RENTALS HAVE OVER 100 LISTINGS OF APARTMENTS AND HOUSES FOR RENT IN CHICAGO AND SUBURBS. BY COMING THROUGH SMITH RENTALS, ALL APARTMENTS AND HOUSES FOR RENT ARE GUARANTEED TO EACH INDIVIDUAL THE SAME DAY!! INTERESTED APPLICANTS SHOULD CALL OR VISIT OUR LOCATION DURING BUSINESS HOURS MONDAY-FRIDAY 10 A.M. TO 6 P.M. SATURDAYS 10 A.M. TO 3 P.M. PHONE NUMBER IS 773-221-7490 Or 773-221-7493 FOR MORE INFORMATION. WE LOOK FORWARD TO DOING BUSINESS WITH YOU!!
Ernest Smith

☎ 312-489-show me

312-489-3630
Tell the advertiser that you found this ad at Adoist!